Installation package should be downloaded here.



After downloading the application, open the folder with the downloaded application in Finder.
Right-click on the downloaded file to popup context menu and select "Open with -> DiskImageMounter"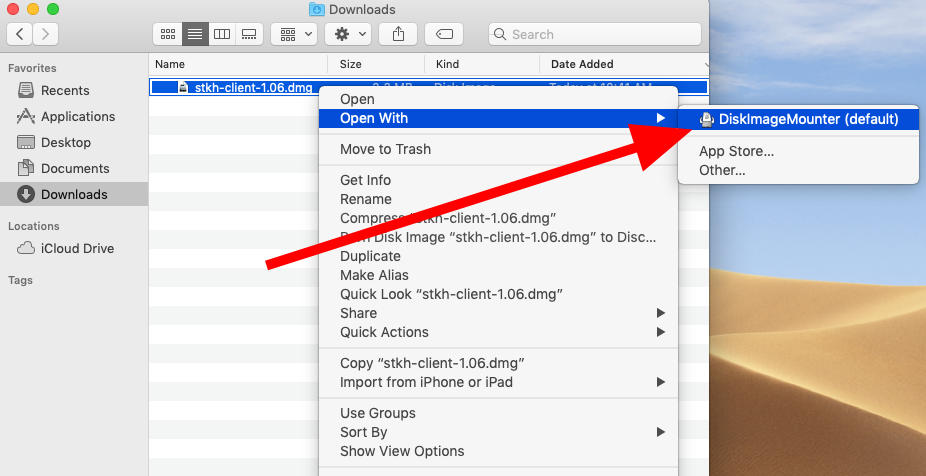 After that a window will appear with the message stating that it is impossible to open the file, you need to click on the "Open" button. The disk image mounted and Finder will open its contents.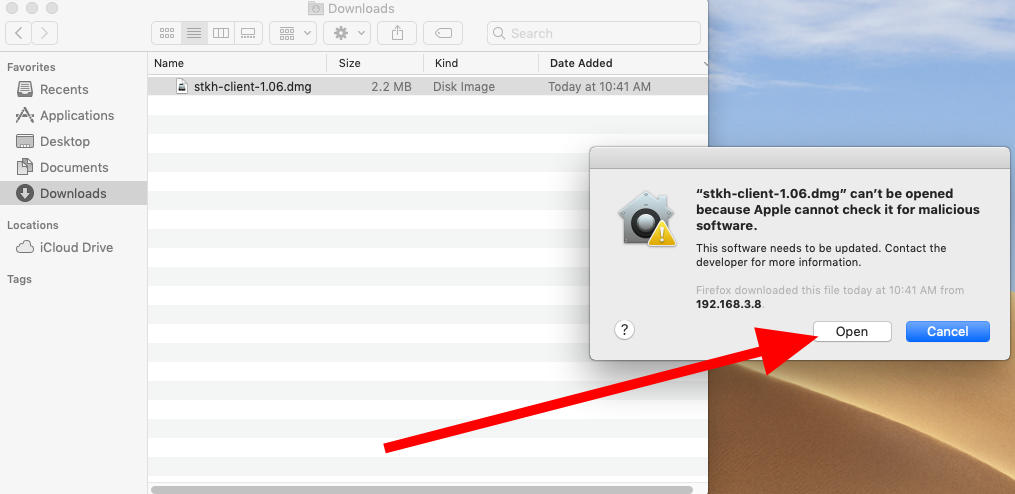 Next, you need to do a similar procedure to install the .pkg-file: right-click on the file and select the item in the context menu "Open with -> Installer".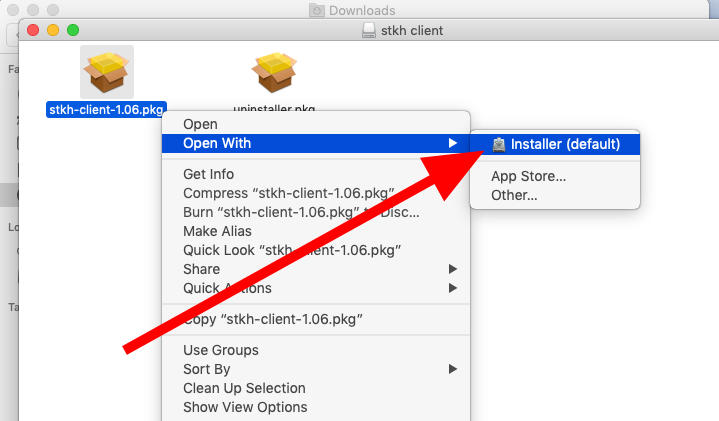 In the warning window that appears, click the "Open" button again.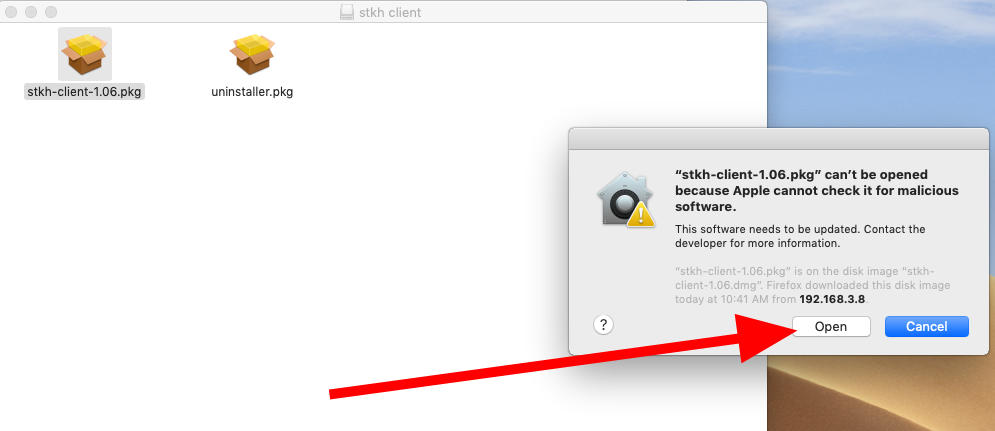 Administrator's password is need to know before installation!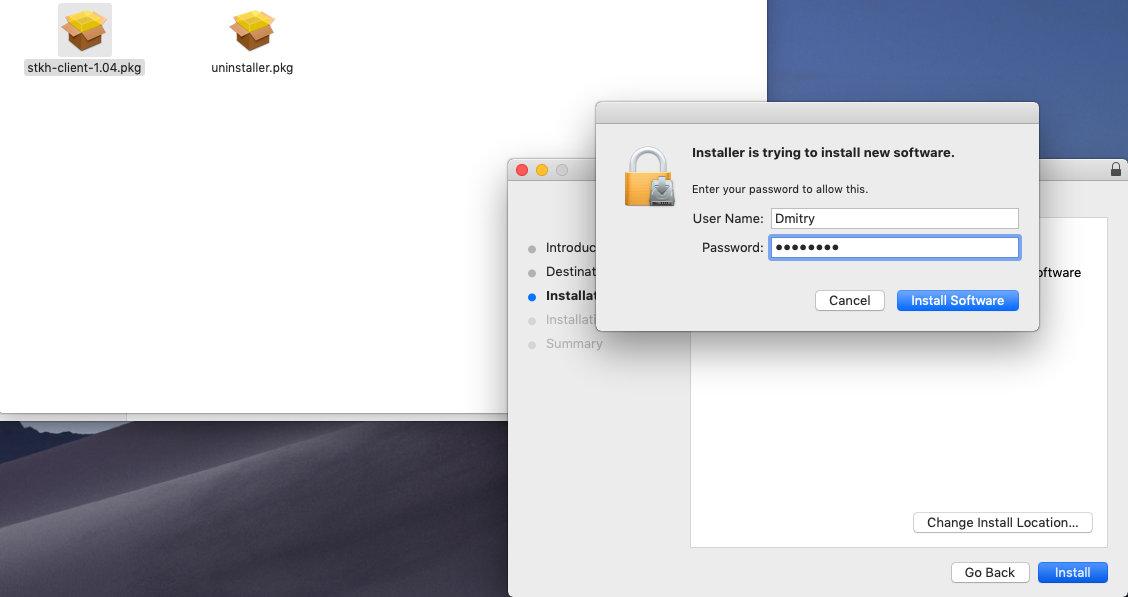 During installation, a window appears for entering the server machine:




The options for filling this field and the rules for client update/uninstall are completely similar to the Windows-client.

If web-camera is present, click "OK" to grant access to it:



Click "Open System Preferences".
The second pop-up window displays a brief instruction on further actions.
DO NOT CLICK "Done" button!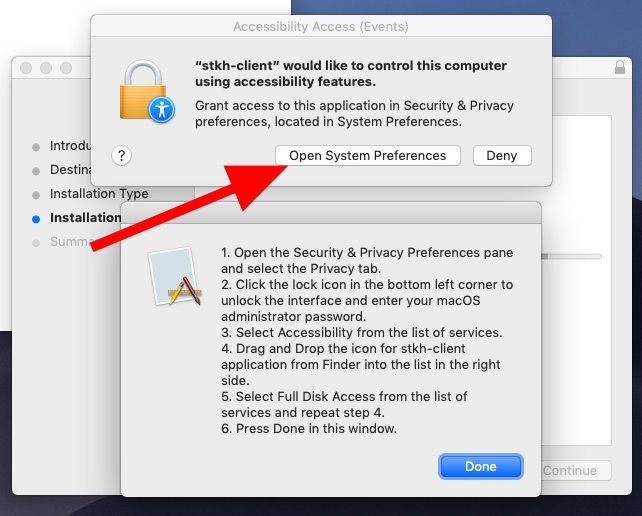 Next, in the window that appears, go to the tab "Privacy" and click on the lock at the bottom of the window, then enter the administrator password: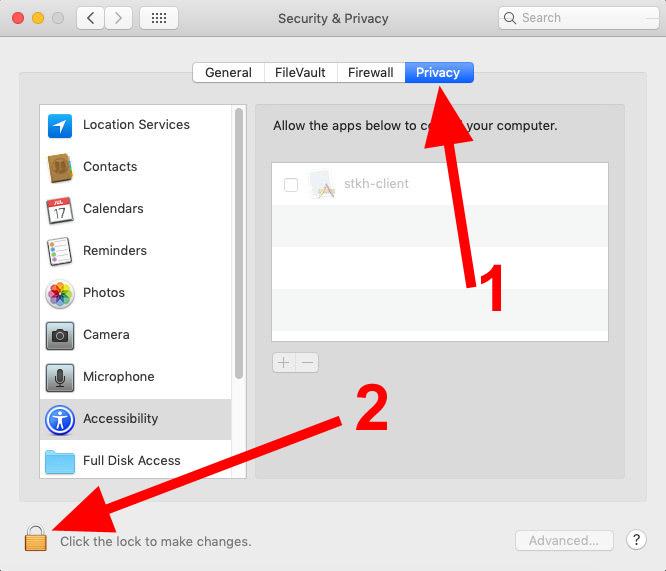 Select "Accesibility" and drag stkh-client file icon into the window's right side, mark with check-box our application: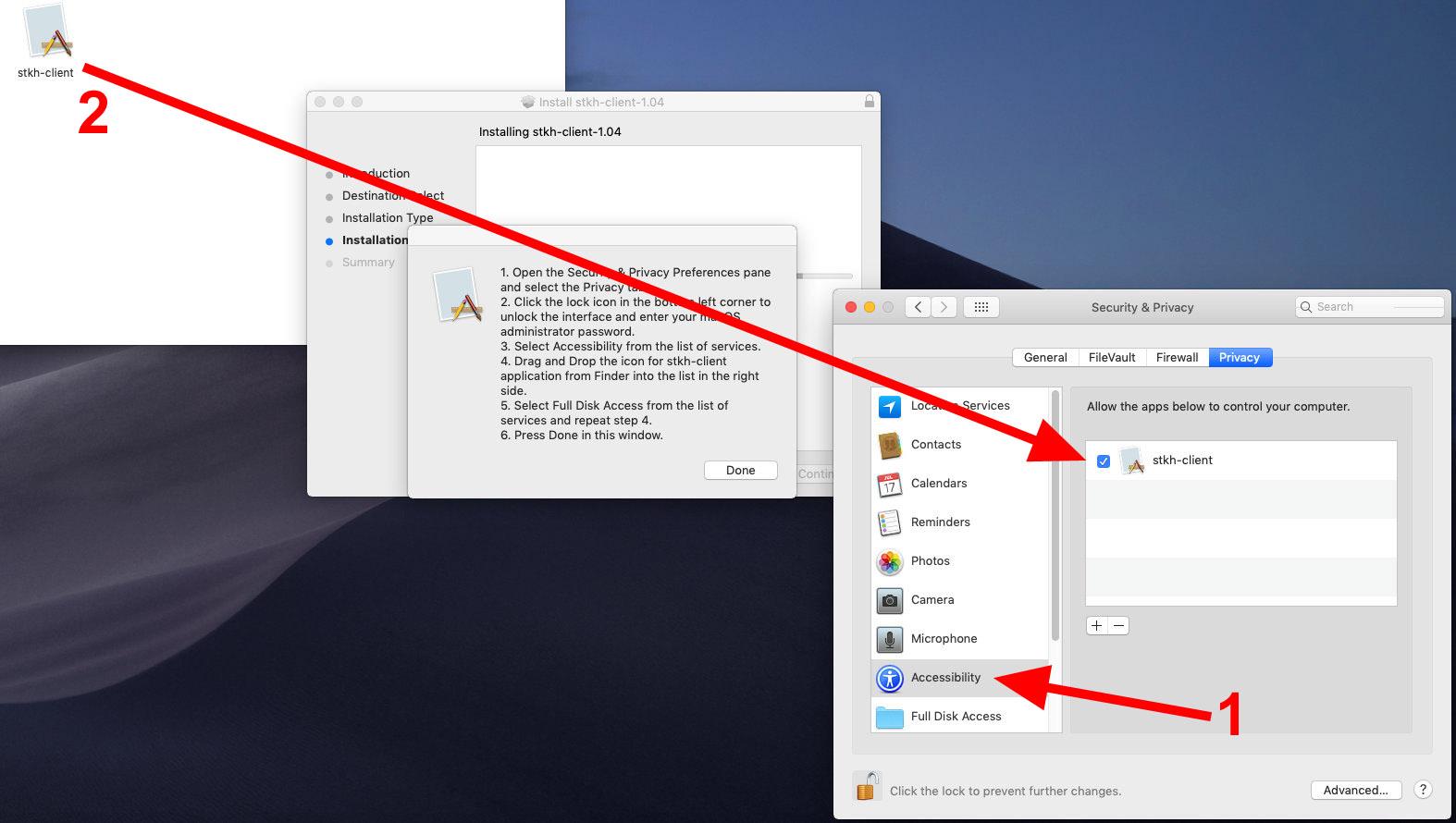 Next in the list at the left side select "Full Disk Access" and in the same way drag application's icon: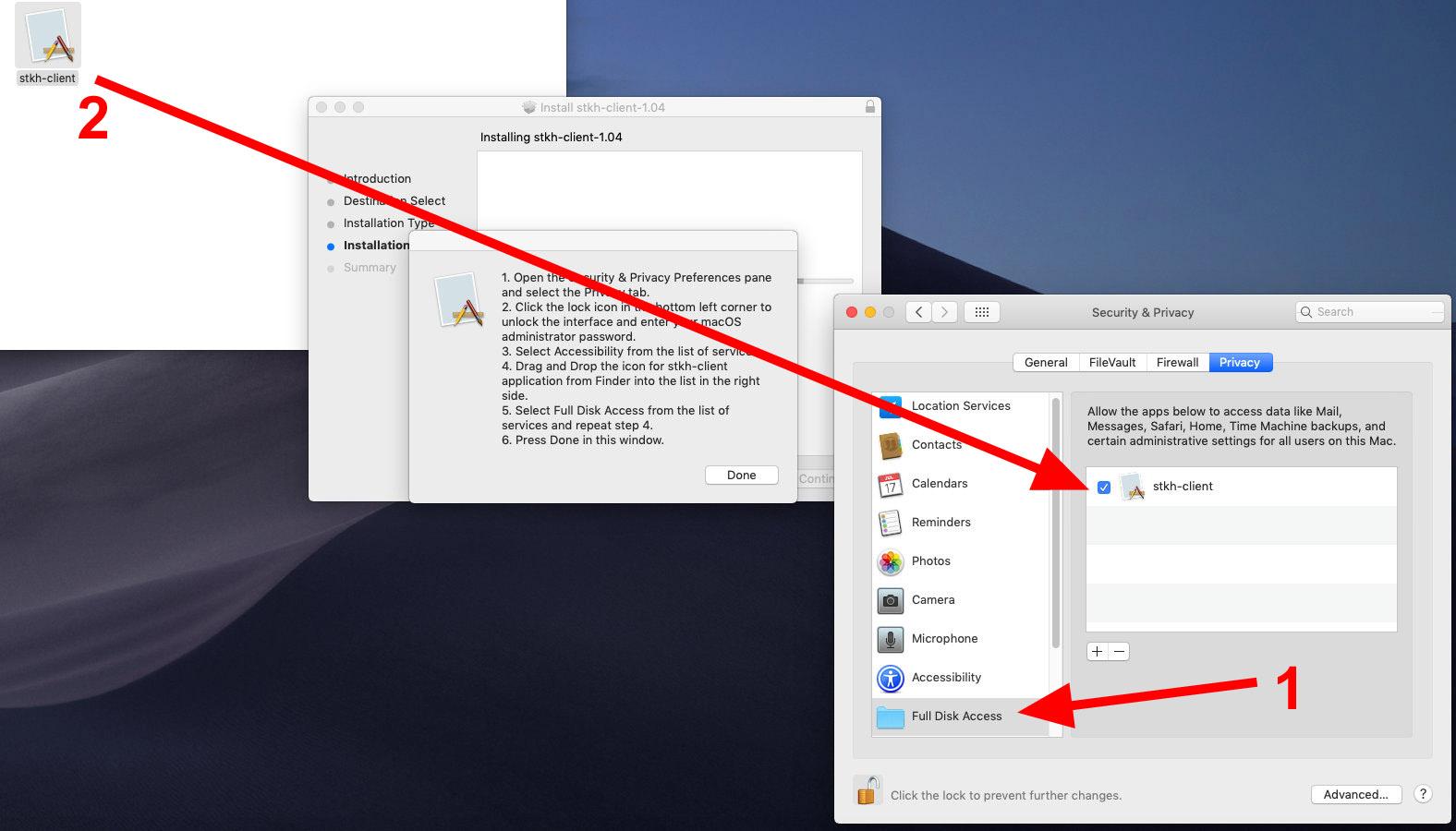 In the list at the left side select "Camera". Make sure that the client application is checked.
Close window "Security & Privacy" and click "Done" at the popup window of the installer:


Setup is finished! Click "Close". Also you can click "Move to Trash" if package not needed more: