General description
It is possible to install client app on remote computers from the workgroup or domain. There are four different installation options you can choose.
Perhaps some preliminary activities must be performed for remote installation (especially important for workgroup). Detailed information about each option is provided later.
See also
"Automatic deployment in Active Directory"
Remote installation app: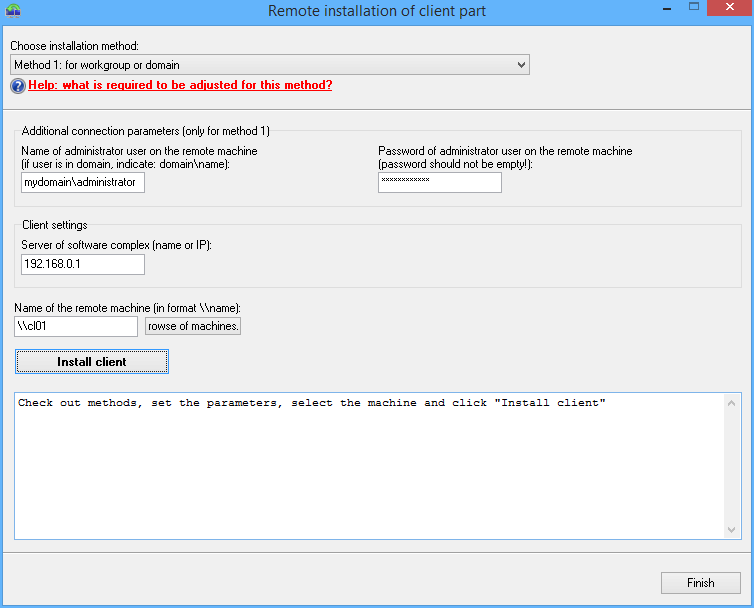 Client's app can be
deleted
only via BOSS-Online app.
It is possible
to change settings
by executing installation app again or from BOSS-Online app.